We are an international, diverse group of early-career researchers
Suraya Scheba
Suraya is a lecturer in Geography at the University of Cape Town. She is also an Urban Studies Foundation Fellow, affiliated to the University of Amsterdam during the Fellowship period in 2022. She is interested in urban socio-material struggles and emancipatory futures, and has explored this through a focus on the politics and struggles over water and housing infrastructure. A central research interest is urban occupations and movements, where she has sought to undertake more comparative and collaborative research across cities of the Global South, as a part of the City Occupied project. She aims to continue and advance this work, guided by a commitment to engaged scholarship, comparative dialogue, and the decentering of knowledge hierarchies.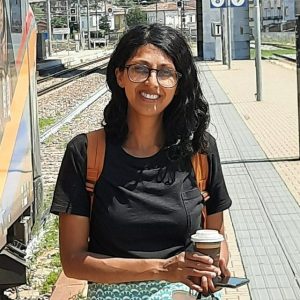 Diana Sanchez-Betancourt
Diana is a Research Manager at the HSRC. Her areas of interest and expertise include participatory urban governance, community engagement,  sustainable urbanisation and systems and complexity theory applied to social sciences problems. She has worked in major local and international comparative studies, applying various collaborative research methods. She is passionate about engaged scholarship and exploring the relevance and application of the emerging field of  contemplative studies to improving local governance issues.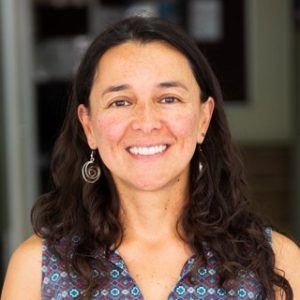 Nate Millington
Nate is a Presidential Fellow in Urban Studies in the Geography Department and the Manchester Urban Institute at the University of Manchester. His research is focused on the politics of the urban environment in an era of climate crisis, with particular interests in the governance of water and waste. He was previously a postdoctoral fellow with the African Centre for Cities at the University of Cape Town and a visiting researcher at the University of São Paulo, and he has conducted extensive research in São Paulo, Brazil and in South Africa. His current research is dedicated to understanding the relationships between climate crisis, financial capital, and infrastructure in cities marked by intense inequality.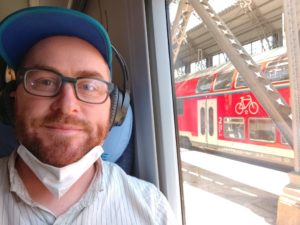 Andreas Scheba
Andreas is a Senior Researcher in the Inclusive Economic Development division of the Human Sciences Research Council (HSRC) and a Senior Lecturer at the University of the Free State, South Africa. His research focuses on affordable housing, spatial inequality and inclusive economies. Most of his research has been conducted in Cape Town, but he also has experience and growing interest in comparative projects across the urban South and North.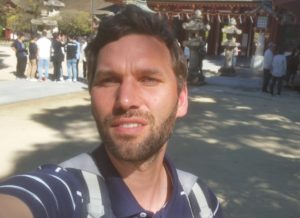 John Giraldo Díaz 
John was born in Manizales, Colombia, and currently lives in Bogotá. He is an anthropologist, MA in public policy and a specialist in social research. He has broad experience and interest in citizen participation in public policies, community water management in rural areas and  territorial planning with local social organisations. John has 10 years of experience in policy analysis and design in the public sector, and in consulting and supporting projects in the private and community sectors.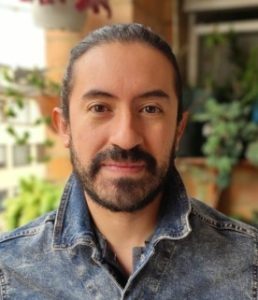 Stella Z Paterniani
Stella is Lecturer in the Department of Anthropology at the Federal University of Paraná, in Curitiba, Brazil. She has a PhD in Social Anthropology from the University of Brasília and a masters in Social Anthropology from the State University of Campinas, and was a visiting fellow at the African Centre for Cities at the University of Cape Town. She has been doing research with movements and families that occupy land and buildings in São Paulo, Brazil. Her current research focuses on the relation between the production of the city and the production of race, state technologies and speculative fictions.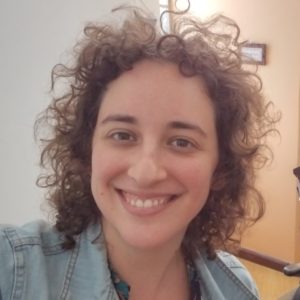 Kathryn Byrnes
Kathryn is a Masters student working on the ground at Cissie Gool House, with a particular interest in the intricate, inventive and radically just home-making practices being cultivated within this space. She is passionate about the power of stories and bold conversation, and hopes to be a part of building more caring and connected African cities.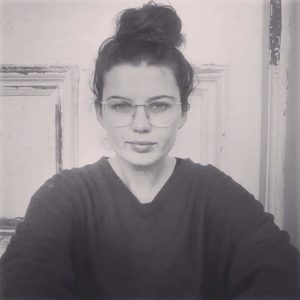 Tommaso Cosentino
Tommaso is from Bologna, Italy but he spent the last 3 years of his life in Cape Town, completing the Mphil in Southern Urbanism at the University of Cape Town, with a thesis project on the Cissie Gool House occupation in Woodstock looking at the role of storytelling in social struggles for housing. He has a background in social sciences and training in qualitative research methods. His commitment to social justice and radical politics guides his actions as a researcher and as a person.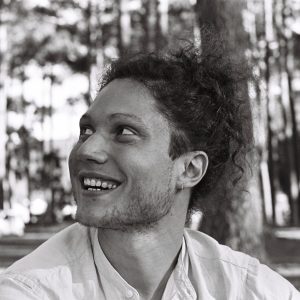 Kezia Fortuin
Kezia is a Masters student at the University of Cape Town completing her dissertation, which is in communication with the Cissie Gool House (CGH) occupation residents. Her Honours research, which contributed to City Occupied work, sought to understand the ways in which the City of Cape Town and the activists from Reclaim the City make use of the media to advocate for particular understandings of the CGH occupation, through embedding discourse in – and discursively configuring – urban space. Kezia's Masters dissertation is trying to situate the CGH occupation as part of global, bottom-up city building movements which envision 'the city' to be transformed along radically democratic and post-capitalist lines.